User Options¶
In this view, you can change how some specific user interface elements are displayed. If you have User Management activated, these options become user specific options. Each user will see its own set.
Miscellaneous¶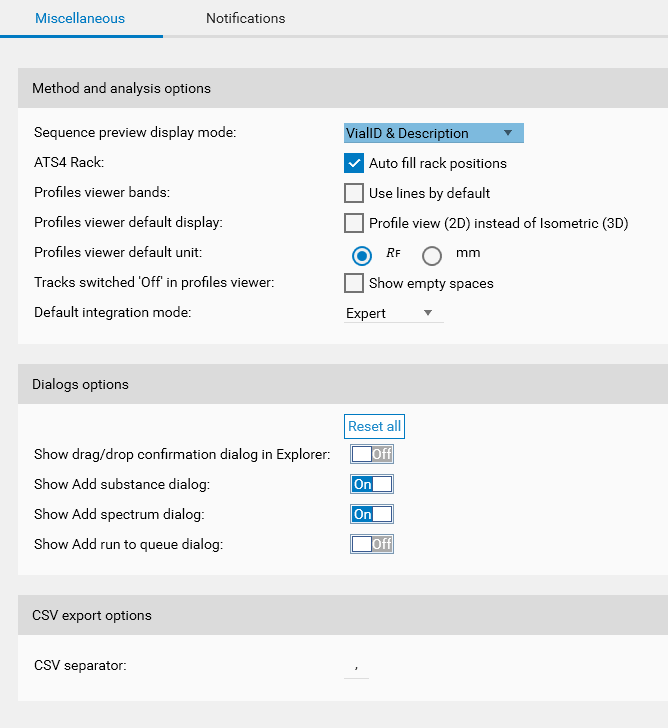 Method and analysis options¶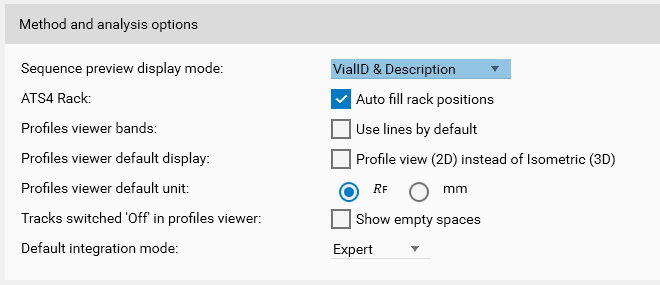 Dialogs options¶
visionCATS uses a dialog boxes system to provide immediate and "blocking" information or to request an immediate decision (Yes/No dialogs). Some dialog boxes can appear often, making them annoying for the expert user. In these cases, a Do not show this dialog again check box can be checked to prevent the message box from reappearing the next time this action occurs. For example, when dragging/dropping an item in Main explorer view:

The Dialogs options section allows each user to manage this feature:

Reset all : Set all dialog boxes to "On", making them reappear if they were hidden.

Show drag/drop confirmation dialog in Explorer (example above) : It appears when moving items by using drag/drop in Main explorer view, in order to prevent accidental operations.

Show Add substance dialog : It appears in Substance assignment when adding a new substance by clicking on a peak.

Show Add spectrum dialog : It appears in scanner manual control view, when adding a spectrum to perform.
CSV export options¶

CSV separator : Set the character inserted between each field when exporting to CSV. This is useful when other software expect input CSV data with a specific separator.
Notifications¶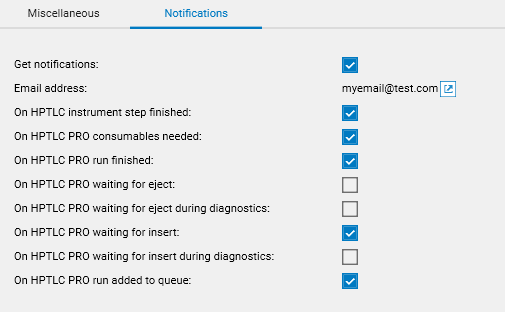 Each user can enable or disable notifications, and when enabled, select which one he want to receive. The email address is here only for information, it should be entered in User table.