Substance assignment¶
In Substance assignment phase, you assign the interesting peaks to their respective substance. This makes the link between:
The track (either reference or sample) where the peak was located and its applied vial(s) (multiple applications possible in case of overspots), and

The substance assigned and the substance/vial couples defined in the Definition tab.
The Overview section displays the wavelength(s)/illumination(s) selected during the Integration. Indeed, for each substance, you can select and display the wavelength/illumination the substance has to be assigned to.
The main view is made of the following parts:
Substances table (top)

Profiles view (bottom left)

Substances view (bottom middle)

Tracks view (bottom right)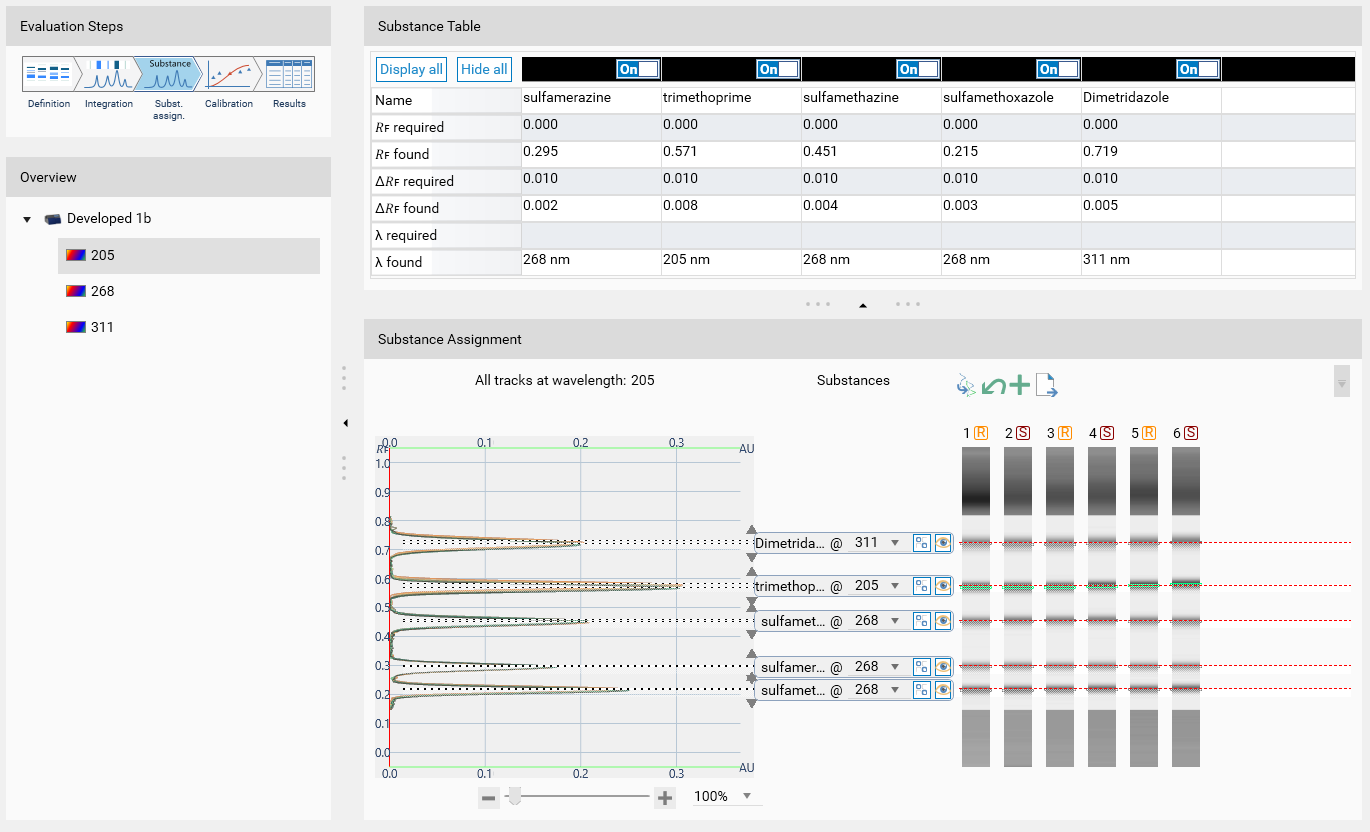 When going to the Substance assignment tab, each unassigned substance is automatically assigned, based on the 𝑅ꜰ required and Δ𝑅ꜰ required values defined in the Definition tab. When several peaks are in the range on a given track, the highest peak is chosen. Then, 𝑅ꜰ found and Δ𝑅ꜰ found values are computed, respectively as the mean 𝑅ꜰ value of the peaks found and as the minimal value possible containing all the peaks. The same applies when modifying manually the 𝑅ꜰ or Δ𝑅ꜰ values (see the next sections Profiles view and Substances view). In other words, the determination of the 𝑅ꜰ found and Δ𝑅ꜰ found values is semi-automatic.