Definition¶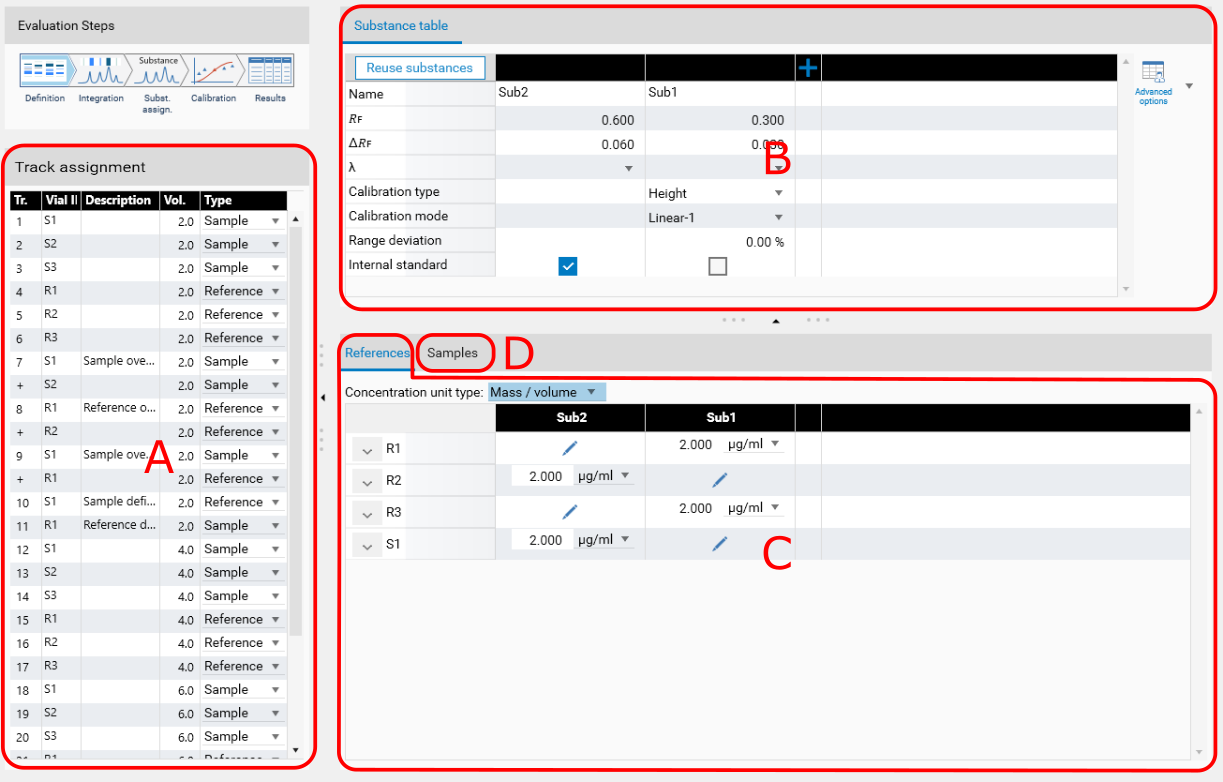 The Definition tab is used to:
The Track assignment panel (left) recalls the contents of the Track Assignment (see Track Assignment for more details).
The Substance table grid and the References grid have fixed rows and are synchronized : a given column represents the same substance on each grid.
Important
The Track assignment, References and Samples areas are only available in analysis files.