Backup procedure for visionCATS
Start the visionCATSbackupTool.exe in the visionCATS folder.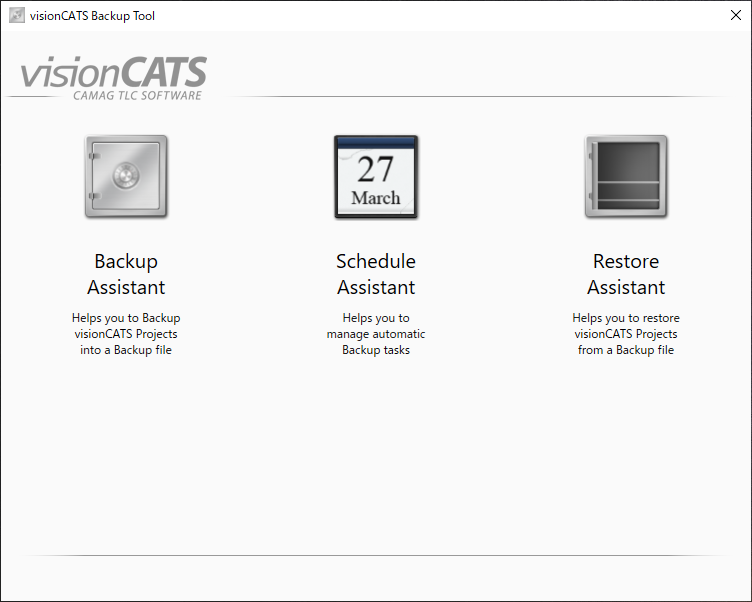 Choose Backup Assistant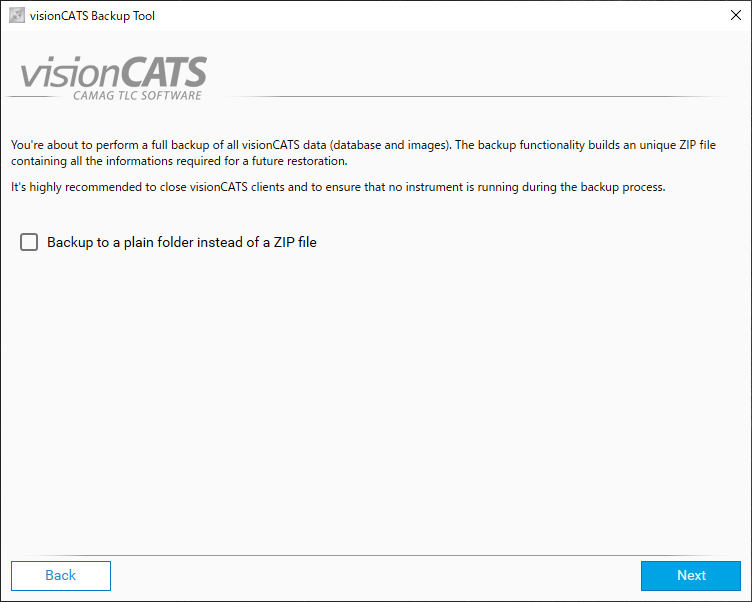 If you need a plain folder backup, check the box.
Click on Next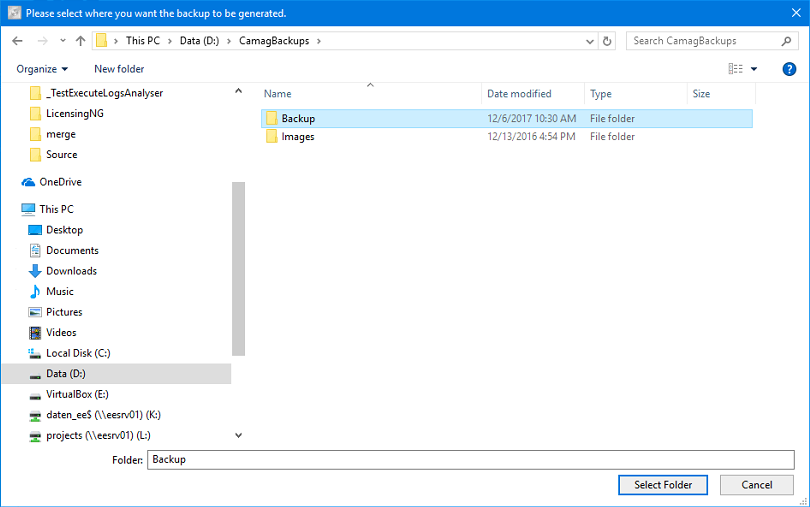 Choose the folder to save the backup (choose a destination where regular backups are done) and click on OK
Warning
The backups will be done by using the Local System account. Network drives won't be accessible. Please check that this account has access to the specified folder.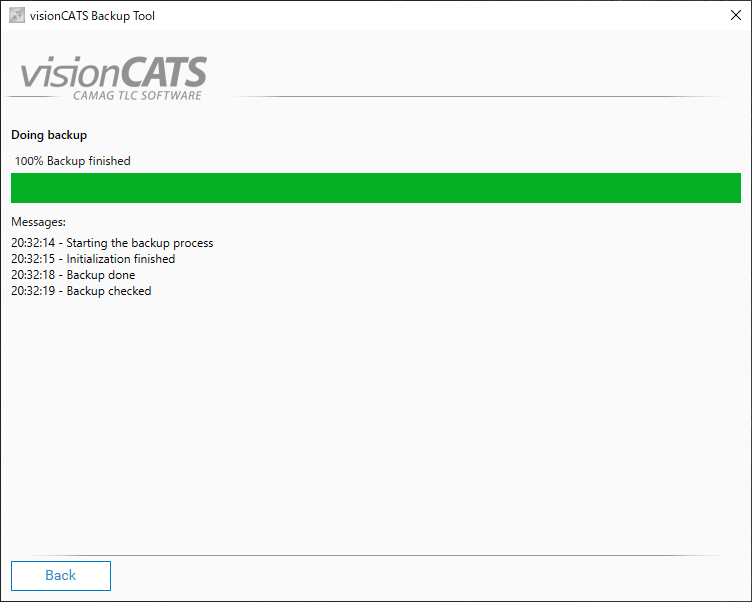 Close the tool or go back to start screen when the status bar has reached 100%. All your visionCATS data is now safe.