Main window
When you first start visionCATS, the main screen is composed of the following elements (login first if User Management is enabled):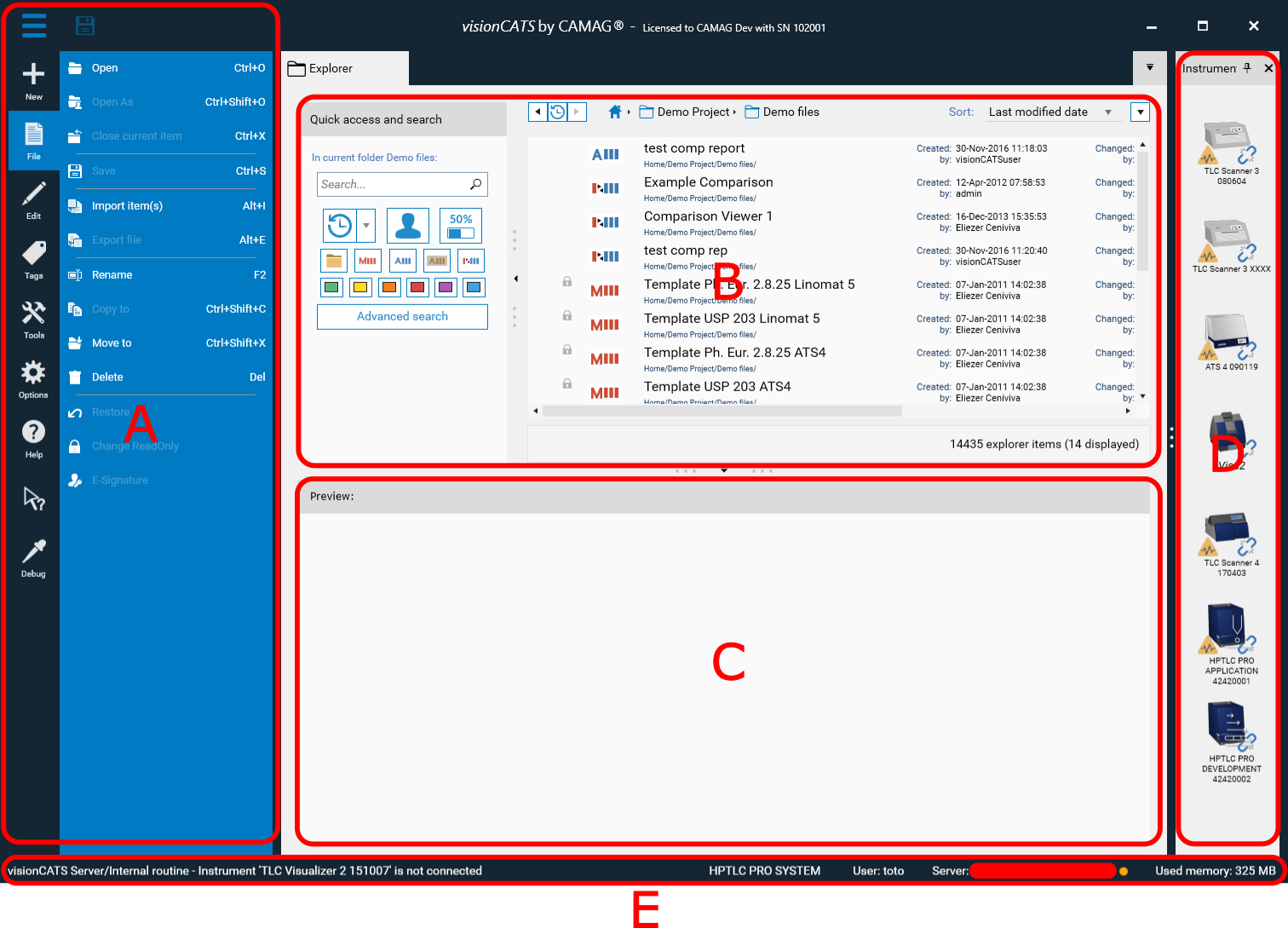 Window Elements:
The Toolboxes are available in MainToolbar ‣ Tools. They can be rearranged by dragging them into the desired space to customize the layout.
The opened files and administration windows can be rearranged too, which is useful on large monitors and/or when having to work on many files simultaneously. visionCATS integrates a classic docking system that supports split (horizontally and/or vertically) and floating windows as well as a navigation system though the opened documents.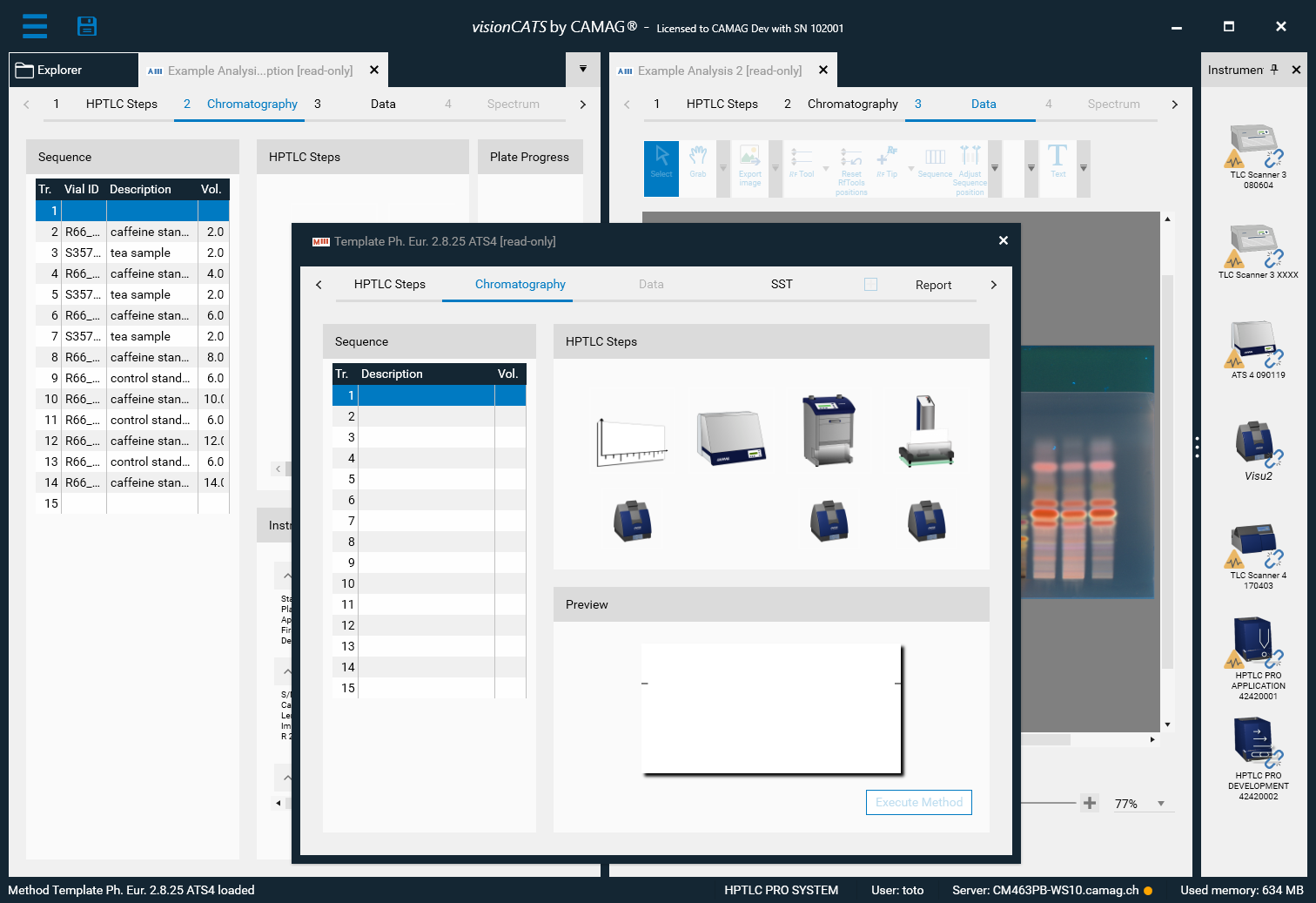 System Status Bar

The status bar contains: