Method Library
The CAMAG Method Library is a repository of methods that you can download directly to your visionCATS installation. Each item consists in a set of methods (one for the Linomat 5 and another one for the ATS 4), generally associated with a specific method describing document (word file) and a comparison file.
Note
The CAMAG Method Library is only accessible to registered visionCATS installations. Therefore, trial installations are not granted access to the Library.
To use the CAMAG Method Library, hit the Tools ‣ Method Library item.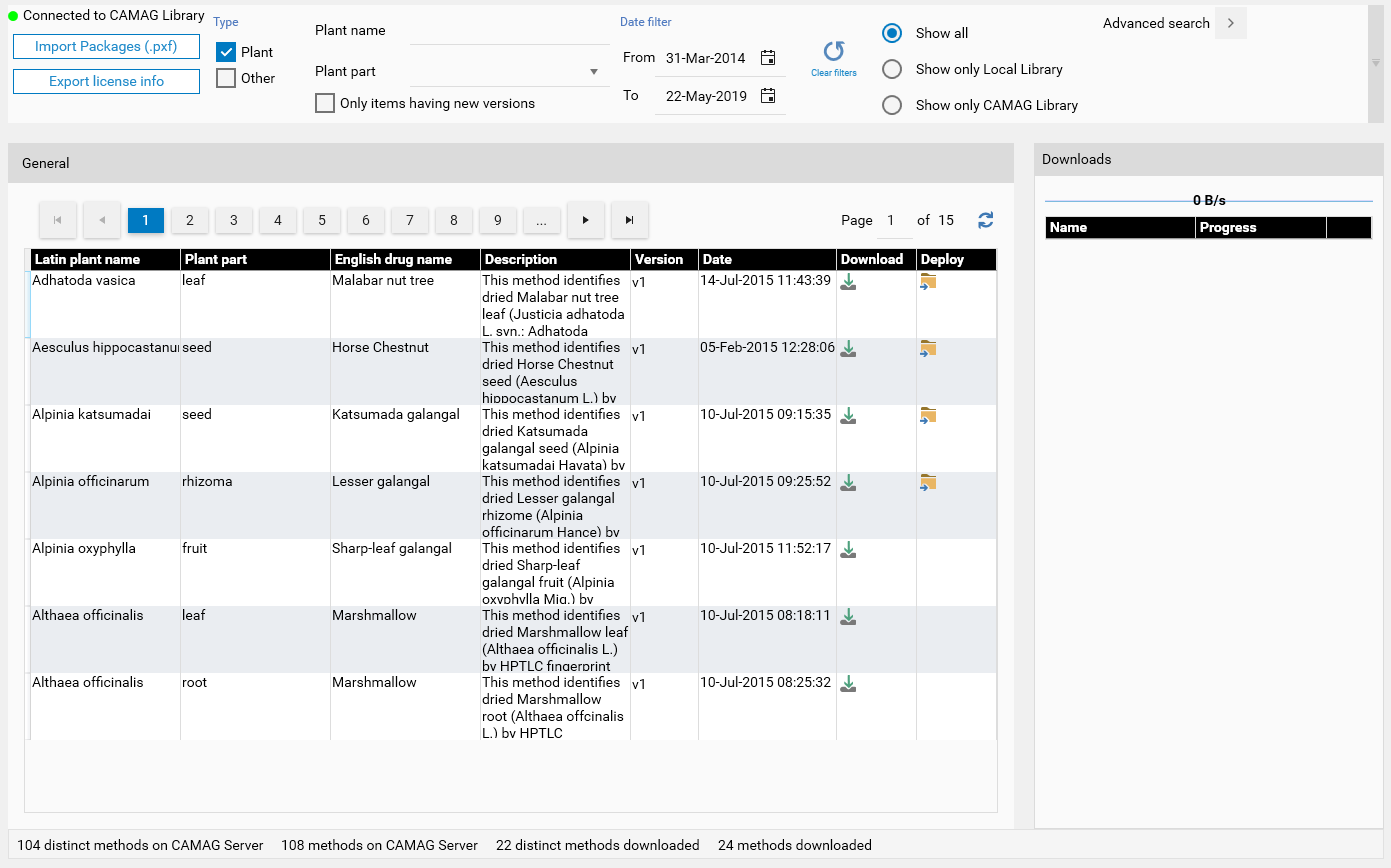 Note
All items of the CAMAG Method Library are not available for all visionCATS versions. When hovering on an item, the Compatibility: starting from field indicates the minimal visionCATS version required to see and download this item.
Note
Downloading Method Library items from visionCATS is only possible if the visionCATS server of the current installation has an internet connection available. If not, please follow the steps described in Download by using the Standalone Downloader.