Remarks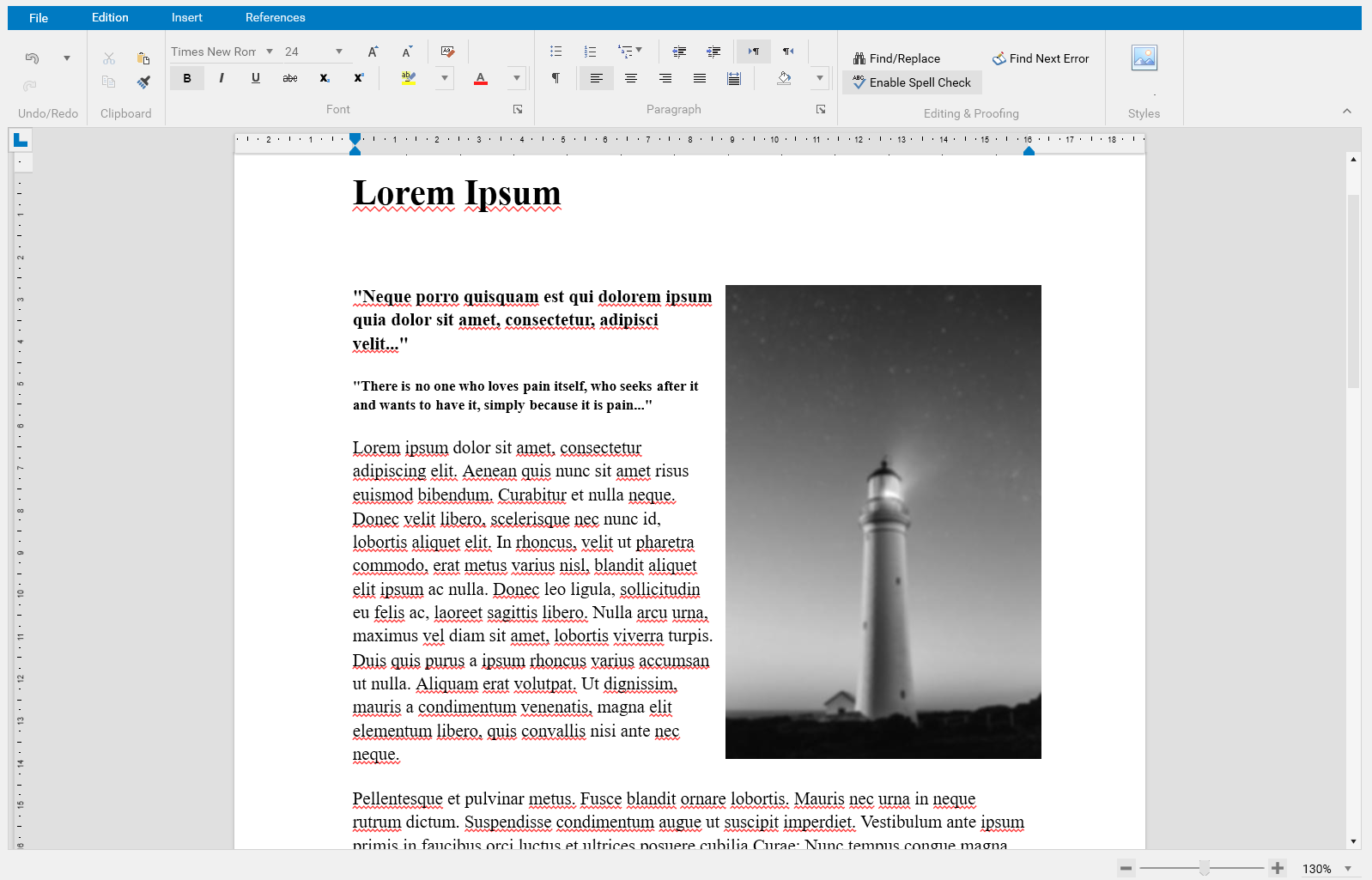 Remarks tab allow you to add formatted text (like any word processor) to an analysis, when the data cannot be put in a standard visionCATS field. It is particularly useful for adding data for external software (like mass spectrometry data).
Note
The remarks is not the same field as the notes field displayed in Main explorer view.
Editing features
Rich Text Formatting

Remarks control allows you to apply different rich formatting options. You can find some of them listed below.

Bold, Italic

Underline, Strike Through, Superscript and Subscript

Usage of all available system fonts

Text color and background

Bullet and numbered lists

Paragraph alignment and indentation

Show/Hide formatting symbols

Clear Formatting

Inserting pictures, symbols, hyperlinks and custom UI elements

Table support

The control allows you to display and create tables. This feature includes also support for nested tables, merging cells, setting different RowSpan and ColumnSpan, tables with auto width, header row repeating on new pages, and more.

Spell Checker

Spell checking is available for US English.

Printing

Multi-level Undo/Redo Support

Rich-text clipboard

The control allows rich text copy/paste from the clipboard. This includes rich text copied from applications like Word, OpenOffice etc.

Import/export

The control allows you to load XAML, HTML, RTF, DOCX (rich-text) or TXT (plain text) into the control, you can format and edit it and then export it back to any of the above formats. The control also supports export to PDF.

Bibliographic references

This feature can be used for referencing a source in the form of text or pointing the source of a citation.

Captions for tables and figures

Images, tables, etc. can now be easily labeled.
Limitations
As the Remarks content is add by default in the Report, some limitations exist:
Heading level start at 3 (1 and 2 are reserved for Report structure).

Some advanced formatting may not be display exactly like intended.
Important
When using 21CFR Part 11 compliance option, result relevant information should not put in the remarks, as the actual content change will not be logged in the HPTLC Logger.
Warning
Adding a lot of picture in Remarks can slow down the rendering in Report.